Community Initiatives
Regional Biodiversity Conservation Activities
Taisho Pharmaceutical engages in activities to preserve biodiversity in summer that involve local residents and guests at an affiliated hotel in Shimoda on Izu Peninsula. The activities revolved around providing knowledge about living creatures and an associated lesson.
In fiscal 2018, we held a lecture about lizard species on Izu Peninsula. Previously, lizards on Izu were thought to be of the same species as those on Honshu (Japanese skink), however genetic analysis in recent years has discovered they are a separate species, a subclass of the Okada's five-striped skinks that only reproduce on Izu Peninsula.
By explaining the academic significance of this discovery in a way that is easy to understand, we are bringing awareness to what little we know about the animals that coexist nearby, and deepening our understanding of biological diversity.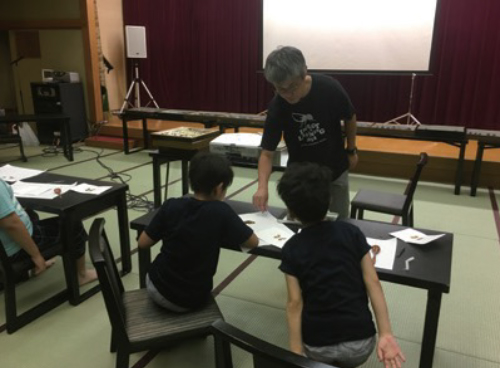 Interaction with Local Communities
We are striving for bi-directional communication through information disclosure regarding the environment and interactions with local communities.
During fiscal 2018, the Omiya Factory participated in the Clean Up Ina Town Activities and ran a booth at the Saitama City Environment Forum. The Okayama Factory also had a booth at the Shoo Industrial Park Open Factory initiative.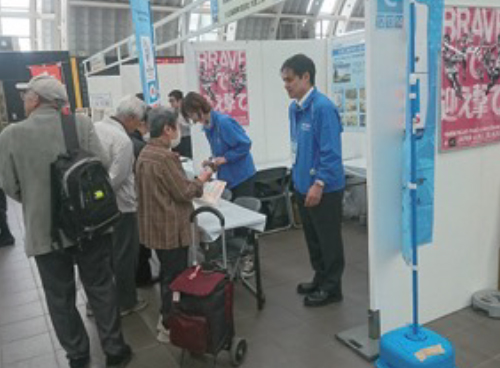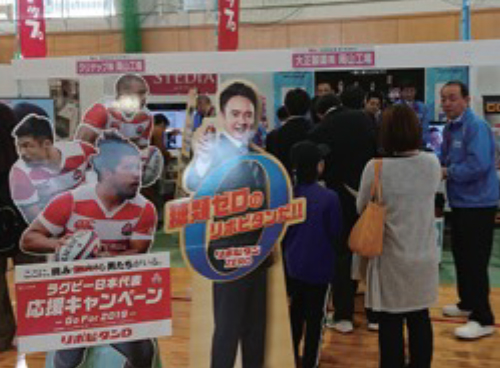 Collaboration with industrial and Regional Organizations
We are promoting environmental activities in cooperation with the environment-related committees of the pharmaceutical associations and the material recycling associations.
Major Environmental Activities
| Activities | Details |
| --- | --- |
| Participation in the Saitama City Environment Forum | Disclosed information about our environmental activities to deepen mutual understanding |
| Participation in the Shoo Industrial Park Open Factory initiative | Nearby residents and students can better understand Taisho Pharmaceutical's business activities with introductions to our products, technology, environmental activities, etc. |
| Eco exhibition | Installed in the corridor at the Omiya Factory for visitors (manufacturing laboratory building 2) |
| Participation in industrial associations | Participated in the operation of environment-related committees hosted by the Japan Pharmaceutical Manufacturers Association and the Japan Self-Medication Industry to promote environmental activities together |
| Participation in recycling associations | Participated in the Glass Bottle 3R Promotion Association to promote recycling |
Organizations We Are Associated with
Environment Committee of the Japan Self-Medication Industry
Japan Containers and Packaging Recycling Association
Glass Bottle 3R Promotion Association
Saitama City Environment Conservation Liaison Council